Q: Why Would a BMW Owner Switch to a Jeep Grand Cherokee? A: To Live the #Luxelife for Less!

Q: Why Would a BMW Owner Switch to a Jeep Grand Cherokee? A: To Live the #Luxelife for Less!
In Pursuit of the #Luxelife. Would a BMW owner switch to a Jeep Grand Cherokee? Here's why they may consider doing so.
Luxury is a beautiful thing. 
And when you can get it made in America, why wouldn't you?
Luckily, the 2019 Jeep Cherokee checks both of these boxes. ☑️☑️
2019 Jeep Grand Cherokee luxury touchpoints*
Optional Sunroof
Illuminated Cup Holders
Sun Visors with Illuminated Vanity Mirrors
4-Inch Touchscreen Display
Integrated Voice Command with Bluetooth®
Black Leather Seats with Suede Insert
Active Noise-Control System
Luxury Berber Floor Mats
Heated Steering Wheel
Leather-Wrapped Shift Knob
Suede / Nappa Performance Seats
Heated Front & Second Row Seats
*These features are model-dependent.
Getting the Same Luxury for Less
Interestingly, although the 2019 Jeep Grand Cherokee comes with so many luxury touchpoints,
it's still reasonably priced. For instance, the 2019 Grand Cherokee Laredo (which is the lineup's base model*)
starts at just a bit above $30K.
You can also find the Upland and Altitude versions of the Cherokee for under $40K.
By contrast, the cost of driving a BMW X5 ( also a luxury SUV) sits at around$60K.
*The term base model refers to the entry-level vehicle of a given model lineup. Typically, base models come with a lesser amount of features/ upgrades compared to the rest of the overall lineup.
Jeep Grand Cherokee, The Ultimate Mom Machine
Luxury, low pricing, and room for the whole family;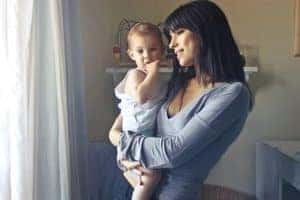 these are just a few of the things that make the Jeep Grand Cherokee the ultimate mom machine.
Just as great is how the Jeep Grand Cherokee enables you to ditch the tired family minivan concept for something that's much more exciting.
For Kids
Whether it's tablet-based learning programs, music or movies, kids are staying connected while you're driving in the car more and more.
To this end, the 2019 Jeep Grand Cherokee comes with an Audio Jack Input for Mobile Devices,
Google Android Auto, and a Remote USB Port as standard across all models.
(There are even SiriusXM subscription options, although these are dependent on the model you choose).
What is Google Android Auto?
Android Auto casts a Google Now-like interface
onto your car's infotainment display via USB.
With it, you're able to do things like make calls, play music stored on your phone, send dictated messages to contacts,
and safely use Google Maps.
2019 Jeep Grand Cherokee Predicted Owner Satisfaction
Consumer reports predict owner satisfaction for the 2019 Jeep Grand Cherokee to be a four out of five on their rating scale.
They base this off  categories like the new Cherokee's comfort, value, styling,
and overall driving experience.
Choosing a car for your adored (and adoring) cargo is a personal decision.
Consider putting the Jeep Grand Cherokee into your conversation.